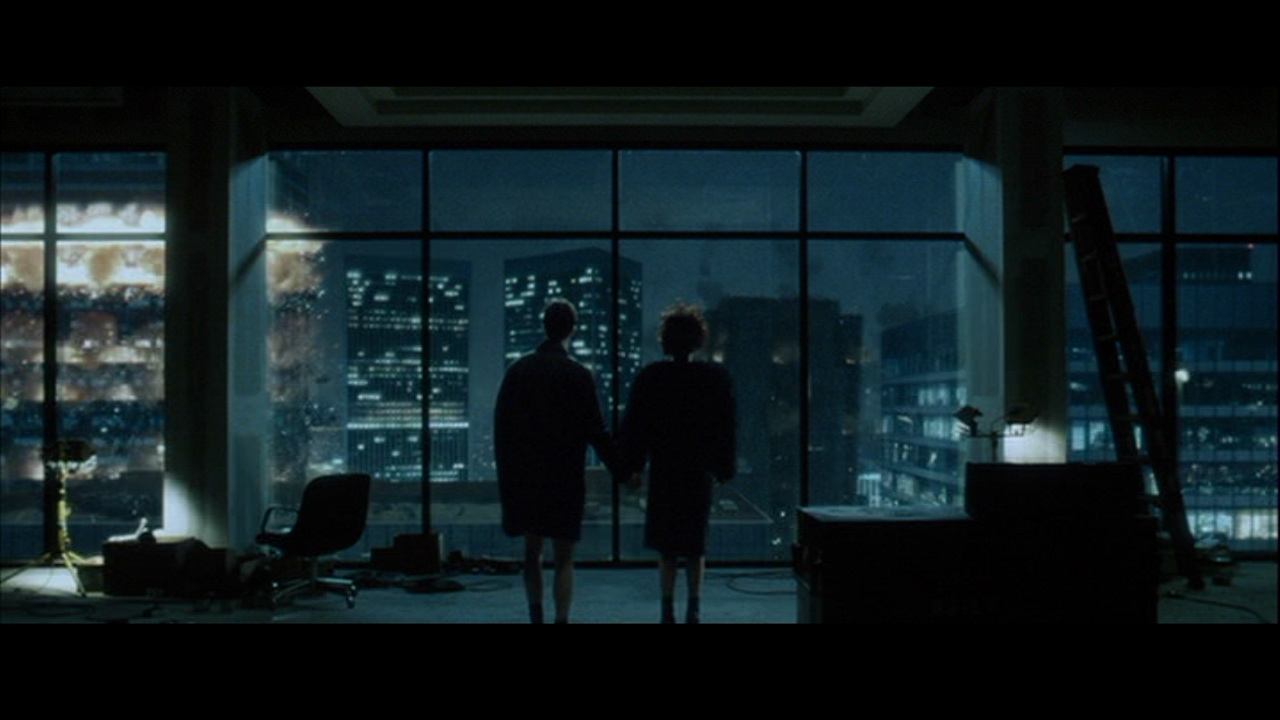 [ইংলিশে কিছু জিনিস লিখছিলাম আমি, কবিতা-ই বলা যায়। ইংলিশে লেখাতে এমনকিছু হয় নাই, বাংলাতেও লেখা যাইতো। তবে অনেকসময় হয় না যে, ইংলিশে লিখলে মনেহয়, একটাকিছু লিখলাম। তো, এইরকম হইতে পারে। যারা সবসময় বাংলাদেশে থাকি, বাংলাতেই কথা কওয়া লাগে, তাদের লাইগা এই বাংলা-জীবনটা তো একটু বেশি মনোটোনাস-ই (বিদেশি মদ খাইলেও)। ইংলিশে লিইখা প্রুভ করার হাউশ জাগে যে, ইংলিশ কিছু জানি। হয়তো এই কারণেই ইংলিশে লিখছিলাম। অবশ্য বাংলার মতোই ব্যাপারটা। জাপানি ভাষা জানা থাকলে জাপানিতেও দুয়েকটা বাংলা-কবিতা লেখার ট্রাই করা যাইতো।
তো, লিখছি যে এইটা আলাদা কইরা না কইতে পারলে লেখার তো আর কোন মানে নাই। এর লাইগা একসাথে রাখলাম। আরো কয়েকটা থাকার কথা, পাইলে পরে জোড়া দিবো নে।]
LET IT BE
Let everyone get a chance to win her heart. Let her get the chance to meet everyone, speak-out in laughter, hear the voices of affections, see the colors of admiration. Let me be there, beside her, looking into the eyes that gleam like stars above in the sky. Let things fall apart for me. Let me see things as they are, rather than they are meant to be. May a rolling stone not be halted. Let she not be me. Let me be an existence too, that can move, laugh, speak and love, as love can be.
28/03/2015
MEET MY LIFE
It's a bright shinny day. Rodh uthe geche… and it's not sad like the singer was singing to amuse himself. I decide to walk though the road and meet my life. 'Hi Life, how are you?' I ask her. She smiles. A lovely smile; I can recognize that's not from her ghostly past. Life is with me. I just forget to look at her. 'How lovely the morning is!' she says meticulously.
30/10/2015
COZY COZINESS
I am not real, but I am close to real.
Put your shoes off.
No, not Chandalika, it's too heavy word.
Accuse yourself.
What song will we sing?
Stuck in a headphone store.
Silent trees grow quickly – did someone already say this? yet we are all just an echo from our own void.
You have repeated enough. – Now someone has to say this to me.
Imagine.
Lies.
Seeds of our belongings.
Who knows, why
how
winter folds its wings in the wind
we stopped in the middle of the road
cliché words always faded away…
13/02/2016
WALKY TALKY
We walk and talk. We talk and walk. We become us. We laugh. Then keep our silence awake. Trees whisper with their leaves. 'Take us with you,' they politely ask. We laugh again. 'Ki ajib!' They are talking with us! We talk and walk. We walk and talk.
04/06/2016
OLD SONGS AND MELODIES
I can't touch her hair. I can't touch her lips. I can't pick her hand and ask, "let's cross the road?" Jeff Buckley will sing, "it's over, my darling it's over." Everything ends at the beginning. 'You know, it never started.' She would say.
I can't touch her hair. I can't touch her lips. It was never there. Evening turns out to be night. Richard Marx will be singing, 'right here…' Love songs fade. I know now, it never started. Hair of this evening, lips of this night are so far far away… even I can't see.
07/06/2016
MOCKUMENTARY
Let us die, said the old mariner. I met him in the bar. He was drunken and ready to die. But why me? I was there just to pass my evening. Then the old mariner started playing with me. The same old life and death game. I said, "Jao baba, Game of Thrones dheko". I laughed. As if I had said something funny. He laughed too. We both knew we are acting in a film, a mockumentary. We knew, the camera is on, and we had to say something funny. Someone who is watching can laugh, can ignore. He can thought that, the name of the film should be, say something… and mute us all again.
12/07/2016
OVER AND OVER AGAIN
I know it's over, Jeff Buckley. Smoke your hashish and drown yourself in the water of the river. Time goes by. Water runs through. You know, it's over. Nusrat will not save you; your father will not be there to recognize you. Jobaphol will bloom again. Evening will be gloomy, too. There will be no one in the room. It's over, now. Jeff Buckley, you know that. I can feel now, how.
16/08/2016